About the United Education Fund
Mission
Our Mission is to enhance the classroom experience of all the students of the partner districts.

Our Impact
Through your generous support, the UEF has been able to impact many students in numerous ways. A few examples are:
classroom listening center at Bowlesburg
musical library selections to challenge band students at Colona & Eagle Ridge
magazine subscriptions for kindergartners at Eagle Ridge, K-4 at Ridgewood, 2nd graders at Wells & high school students at UTEC & UTHS
model kits to build roller coasters at Northeast Junior High
Growing Great Families Conference at George O. Barr to support parents & increase parental involvement at all partner schools
picture communication tools to help nonverbal & preverbal students communicate at Colona and online curriculum to help students increase their math skills at Glenview
novels to learn more about historic events and themes of tolerance and bullying at Northeast Junior High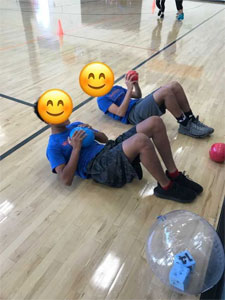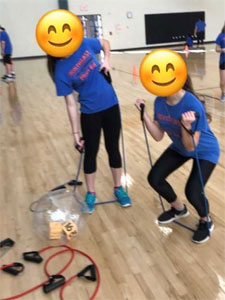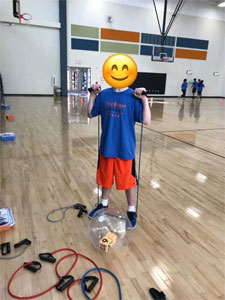 Mini-Grants helped fund exercise equipment at Northeast Junior High.
History
UEF Timeline
1991
Foundation to enhance educational programs established
1992 thru 2009
Process of Building the Fund
2010
Assumed sponsorship of the Academic Achievement Awards for high school seniors from the QC Chamber of Commerce.
Recognized staff-selected 8th grade students of each partner district who demonstrated growth in citizenship and scholarship
2011
Awarded mini-grants (2 for $100 each)
Sponsored the High School Academic Achievement Awards
8th grade Student Recognition Awards
2012
Awarded mini-grants (9 at $100 each)
Sponsored Junior High Scholastic Bowl and 8th grade Student Recognition Awards
Sponsored the High School Academic Achievement Awards
Joined in partnership with The Community Foundation of the Great River Bend
2013
Awarded 10 teacher mini-grants for $100 each
Sponsored Junior High Scholastic Bowl and 8th grade Student Recognition Awards
Sponsored the High School Academic Achievement Awards
2014
Awarded 12 teacher mini-grants for $250 each
Sponsored Junior High Scholastic Bowl and 8th grade Student Recognition Awards
Sponsored the High School Academic Achievement Awards
2015
Awarded 25 teacher mini-grants for $250 each
Sponsored Junior High Scholastic Bowl and 8th grade Student Recognition Awards
Sponsored the High School Academic Achievement Awards
2016
Awarded 43 teacher mini-grants for $250 each
Sponsored Junior High Scholastic Bowl and 8th grade Principal's Choice Student Recognition Awards
Sponsored the High School Academic Achievement Awards
2017
Awarded 32 teacher mini-grants for up to $250 each
8th grade Principal's Choice Student Recognition Awards
Sponsored the High School Academic Achievement Awards
2018
Awarded 42 teacher mini-grants for up to $250 each
8th grade Principal's Choice Student Recognition Awards
Sponsored the High School Academic Achievement Awards
2019
Awarded 37 teacher mini-grants for up to $250 each
8th Grade Principal's Choice Student Recognition Awards
Sponsoring the High School Academic Achievement Awards
2020
Awarded 36 teacher mini-grants for up to $250 each
Received East Moline Community Foundation Grant for $1,000 for mini-grant program
8th Grade Principal's Choice Student Recognition Awards
Sponsoring the High School Academic Achievement Awards